S'mores Dip
S'mores Dip...say what?!? This recipe is so easy, you gotta try it!
We just LOVE to make S'mores over the fire pit and do so frequently in the Summer.
But, fire pit with 4 boys means dad is on duty. So, that isn't always convenient.
I saw this on recipe made on The Kitchen tv show from
Food Network
by Jeff Mauro, The Sandwich King, and just had to check it out.
Did I already say it was easy? Well, it was easy and I loved that it was all indoors, no fire pit or campfire required. I adjusted this recipe for my nut allergy kiddos and just omitted the walnuts.
I found that while I omitted the nuts, I still used the butter...but you don't have to.
The next time I made this without the butter and nuts still and it was still great.
The only tool you really need is a good cast iron skillet. It can withstand the temp of the oven and will cook evenly. My favorite is the Bobby Flay Cast Iron Skillet, that is the one in my pics and below.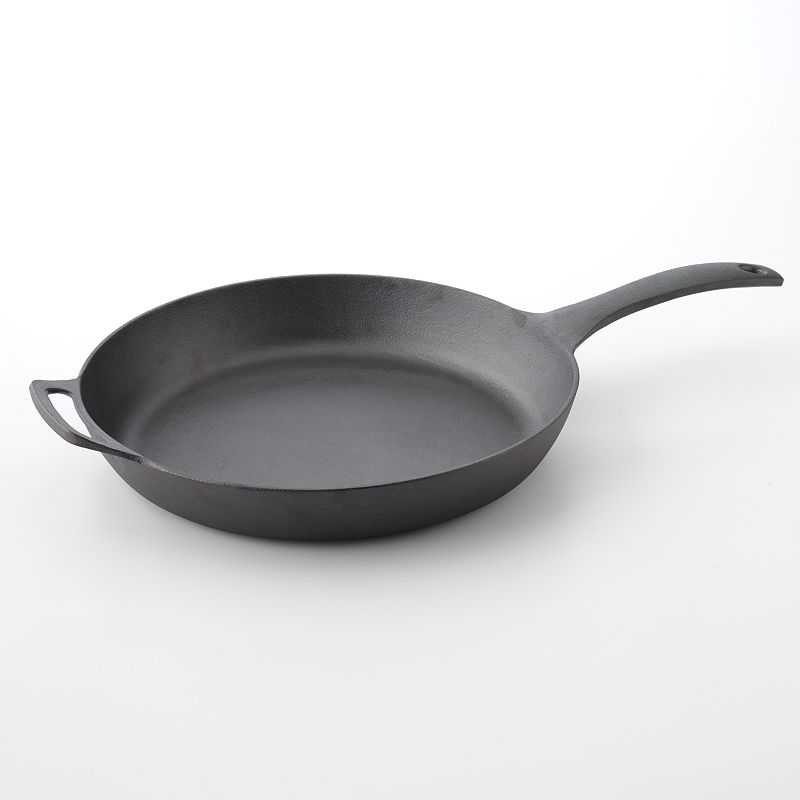 You can find this
Bobby Flay 12" Cast Iron Skillet at Kohl's
.
Check our
blog
for any current Kohl's retail coupon codes too.
Ingredients
3 Tbsp of Unsalted Butter (optional)
1 Cup of Walnuts, roughly chopped (optional)
1 12 oz Bag of Mini Chocolate Chips (or regular size)
3 Cups of Mini Marshmallows
Graham Crackers, broken into squares, for dipping
This recipe is petty versatile too. Besides me omitting the nuts, you can substitute your favorite nuts in place of the walnuts. You can add peanut butter chips or mint chips in addition, just use 1/2 chocolate chips. You can also substitute the mini marshmallows for other flavors, there are sooo many to choose from these days. I am doing this for Halloween with ghost marshmallows!
Tip: I found that as the recipe calls, mini chips melt faster, but the regular ones
worked too if you don't have the mini.
Directions
1) Preheat the broiler on high.
2) Next, heat a cast-iron skillet over medium heat. Melt the butter in the skillet, add the nuts and toast until fragrant.
Again, you can omit this step if you
aren't adding the nuts.
3) Remove from the heat and sprinkle the chocolate chips evenly over the nuts.
4) Spread the marshmallows over the chocolate chips.
5) Place the skillet under the broiler until browned on top. This took about 7-10 min.
6) Serve in the skillet and use graham cracker squares for dipping.