It's the final days of the Nestle candy promo where when you buy two (2) Nestlé® Confections Stand-Up Bags (8oz-12oz) in a single transaction between 5/16/16 and 7/31/16, you'll receive a $5 virtual debit card. You must submit the receipt by August 31, 2016 at 11:59:59pm ET. You can do this twice, but only one per receipt. So, make sure if you buy 4, do two transactions of 2.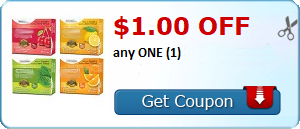 Walmart:
Buy 2 Sweetarts Mini Gummy Bites Bags, $2.78 ea = $5.56
Pay, $3.56
Submit for $5 rebate
Final price, 2 FREE plus $1.44 money maker!